Expat families and pensioners in one small corner of France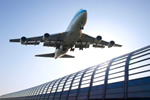 The northern, coastal region of Brittany is the real France, without the glitz of Paris and the Cote d'Azure but with a caring community based on family and friends.
Over the past several decades, some 14,000 Brits have made the short trip across the English Channel to their new lives and haven't regretted the move for a minute. Community is the buzzword here, with British expats opening small stores, renovating traditional granite homes and joining chess clubs and other local activities. The majority are British retirees, to whom the weather may be similar to that in England but the welcome is warmer than the sun in France's southern resorts.
Sadly, for almost three years, Brittany's expat communities have lived with the threat of Brexit hanging over their lives. As the latest 'crash-out' date of April 12 creeps closer, nerves are frayed and tempers frazzled, with uncertainty ruling even the best organised expat lifestyles. Should May not be able to finally produce a miracle, every British expat in this unique corner of France will have just one year to regularise his or her status before medical coverage ends and deportation looms. The UK's next-door neighbour is one of 17 EU member states which haven't allowed their British expat residents to stay indefinitely in spite of Brexit.
One retired couple told the media they don't want to leave France as they've a good life, they now have their cartes de sejour and are seriously considering becoming French citizens. They're aware of the overall feeling of their British compatriots, as their family doctor told them she'd been overwhelmed with Britons suffering from depression just six months after the referendum result was announced. A good number of local British expats have been waiting for many months to receive their residency permits, whilst others have been advised they should not send in their applications unless the UK leaves without a deal.
One major problem is the fall in sterling's value against the euro since the referendum, resulting in a struggle to make ends meet for a good number of expat retirees reliant on the UK state pension as their only income. Should a dramatic further fall be the result of a no-deal exit, many will risk falling below the French poverty line. Local real estate agents are also feeling Brexit's cold winds as far fewer Britons are looking to buy a home in Brittany.
Prior to the referendum, around 80 per cent of their clients were from the UK, but nowadays it's just 50 per cent of a far smaller number. The Brexit tragedy for older people is that they're looked after and respected far more in Brittany than in the home country, making possible compulsory repatriation post-Brexit the end of everything.