Understanding the Swiss pension scheme as a British expat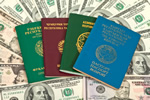 Switzerland is a perennial expat professional favourite for top wages and a high standard of living, but its pension system isn't understood by many incomers.
It's possible that British expats working in Switzerland may see changes to the system post-Brexit, but current Swiss pension rules allow UK expatriates to qualify for the Swiss pension. Basically, expats over 20 years of age who're living and working in the country need to pay the compulsory social security contributions entitling them to a Swiss pension on retirement. Entitlement begins after 12 monthly payments, with the amount dependent on two factors – the expat average wage and his or her qualifying contribution years.
The benefits are paid either from one or two years before the beneficiary's official retirement age or from up to five years later should retirement be delayed. Full amounts are only paid if the recipient has contributed since the age of 20 until the official retirement age of 64 for women and 65 for men. Unfortunately, Brexit in any form will complicate the procedure, as all Swiss pension payments to expats are regulated via a bilateral agreement between all EU member states and EFTA members.
Many non-EU countries have bilateral social security payment agreements with Switzerland, but the UK will have to negotiate a similar agreement once it's left the EU. It's not known how long negotiations would last, nor what form an agreement would take, thus leaving British expats planning to or already working in Switzerland in a dilemma.
A rough guide based on non-EU agreements might affect the retirement age, at present set at the Swiss levels, or may mean the pension is no longer available for third-country nationals. Additionally, for former UK expats already drawing a Swiss pension in the UK, payments may well stop entirely should a bilateral agreement not be made.