Would Boris as PM cause even more chaos for British expats in the EU?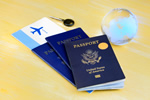 Will British expats be even worse off should Boris Johnson become Prime Minister?
The Brexit threat is centred on British expats living, working or retiring in EU member states, the majority of which have at least guaranteed expat rights until the transition period ends on the last day of December 2020. In addition, British state pensioners wherever they're located in the EU can expect their state pensions won't be frozen, at least up until the same magical date. However, all that was agreed whilst Theresa May was PM, and there's no guarantee the next incumbent will go along with what's already been decided.
As if British expats overseas haven't enough to worry about already, the possibility of Boris Johnson becoming the UK's next chief lawmaker might well turn worry into full-blown nervous breakdowns for those who've followed this candidate's former political life as well as his recent statements concerning a no-deal exit from the EU. A confirmed Brexiteer and creator of the rightfully much-maligned Brexit Bus, Boris doesn't exactly radiate stability or even competence even if he is ahead in the polls, and he's already mentioned 'hard Brexit' more than a few times. Worse still, his recent media 'outing' as a friend of Steve Bannon speaks volumes.
Those would-be British expats hoping against hope they can get out of the UK in time to register in their chosen destination should make a move fast, whether it's to somewhere in Europe or in other continents welcoming enough to let them in without depositing a small fortune. The state pension triple lock upgrade is valid until 2020, allowing Brit retirees a few more pounds in their wallets every year, but possibly not enough to compensate for sterling's expected further fall post-Brexit. No pundits as yet have attempted to factor in the election of Johnson as PM as regards yet another negative move for the sterling exchange rate, but it's a possibility. When all's said and done, getting out whilst the going is still good is the only wise move left to many unhappy Brits nowadays.