Brits rush for dual EU nationality in order to retain free movement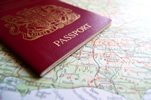 Predictions that huge numbers of Brits desperate to retain EU free movement would become dual citizens are now coming true.
Perhaps the most controversial issue during the run-up to the Brexit vote was that of free movement, whether for work or personal purposes. Britons with holiday homes in Europe, expat retirees with families still living in the UK and those with SMEs linked to Europe all feared for their futures should Brexit become a grim reality. Nowadays, many thousands have solved their dilemmas by taking on dual nationality in order to retain the precious benefit.
To date following the 2016 Brexit vote, some 6,000 UK nationals now have German citizenship and over 3,000 have opted for French passports, with just these two totals making up a six-fold increase on previous years' dual citizenship applications. One example typical of many is a teacher at a Thuringia primary school who arrived in Germany 11 years ago before meeting and marrying her German husband. On enquiry, she was told by German authorities she'd not be able to continue working once Brexit is finalised. She cried as she took the oath at her citizenship ceremony, but feels she had no other option.
Other countries where British expats have been forced to become dual citizens due to the Brexit result include France with 3,268 successful applications and Sweden with 1,346. However, the numbers of EU member state citizens who now hold British passports is far higher, with 5000 German applications, 9,600 from Poland, 5,300 from Italy and 5,500 Romanians. The rush for Brits to get German nationality is due to end on December 31st, with a further increase of applicants projected during the remainder of this year.