Brits heading to Spain urged to go with the post-Brexit flow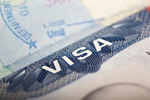 If you're halfway through your plan to emigrate to Spain before the end of this year, it's time to face up to changes.
Many expats in Spain as well as even more attempting to get out of the UK before the end of this year may not realise the present situation is the calm before the storm. Change is now coming and needs to be faced up to before it's too late. No matter where they're living, everyone hates change and the stress it brings even if it's a change for the positive.
One major issue for the majority of British expats is that they've never really abandoned the thought that Brits are allowed to own a sense of entitlement due to the long-gone British Empire. Nothing could be further from the truth nowadays as, to the rest of the world, the UK is now just a small rock with self-imposed isolation from the rest of continental Europe.
It's the same for long-term expatriates in Spain as it will be for new arrivals, as all Brits will only be allowed to stay courtesy of the country's government and will be dependent on the British government's treatment of Spanish nationals living and working in what used to be referred to as 'Great Britain'. The only advice for now is to go with the flow and hope against hope the UK will treat its Spanish expats as regards their rights as well as Spain is treating those of its British residents.