Expats in the Gulf States urged to sympathise with rich list losses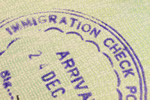 Whilst you're confined to your high-rise expat apartment in Dubai wondering how to celebrate Easter, remember to spare a caring thought for the 13 UAE billionaires whose holdings have dropped like the proverbial stone due to the virus's effect on the economy and property values as well as the NMC Healthcare financial scandal.
The wealth of the top eight billionaires in the glittering city has fallen some 30 per cent to a total of $18.9 billion, whilst the remaining five have crashed out of the billionaires' listings. In the rarefied expat professional world of Dubai and the emirates in general, much is made about the lifestyle possible due to generous salaries, allowances and other benefits, all of which pale in comparison with the total of 21 Arabs who adorned Forbes's 2020 rich list.
The combined wealth of these elites amongst the elite totals over 47 billion US dollars, but it seems the coronavirus is having a detrimental effect due to the turbulent market and the panic surrounding the pandemic. Given that, even if they tried, these mega-wealthy individuals couldn't spend it all in one lifetime, most probably haven't even noticed they're a few billion short of last year's total. At the same time, entire countries are struggling to loan themselves enough folding money to stock up their failing healthcare provisions against the viral attack from hell, thus preventing more frontline caregivers' deaths as well as those of the general public.
News outlets on TV, social media and all over the internet are now questioning the overall lack of preparation for a pandemic of this magnitude. Even the US of A can't get its act in order in spite of its home-grown crop of billionaires, and its so-called leadership is lacking any intelligent response to an inevitable economic crisis likely to destroy many millions of lives. Bill Gates and Warren Buffett are the second and fourth most wealthy individuals on this sick planet, but they and all the Gulf Arab billionaires could do well to remember that they, too, are mortal.