Prague pilot project to attract expats hoping to save the planet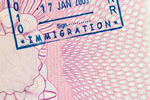 If saving the planet is one of your ideals, a recently announced Prague pilot project could be the chance of a lifetime.
Although reports of this offer by Prague's municipality government don't specifically mention expats, this amazing project is perfect for would-be expatriates whose background and experience includes organic farming. The pilot project promotes organic urban agriculture in the hope that the Czech Republic's other urban regions will include it in their future plans for their cities. A total of 398 hectares of land will be able to be rented on condition that organic farming is used.
According to the conurbation's City Hall, organic farming is environmentally friendly, based on sustainability and produces foodstuffs of high quality without the use of dangerous pesticides. It also emphasises natural cycles and their preservation as well as developing the landscape's natural diversity. It's a major weapon in the war against global warming, combats drought and protects local natural water sources by not using pesticides. Over the past several decades, organic food has soared in popularity, although its farming even now just a small part of total agricultural production.
Rules for those who wish to farm organically are tight and yields are lower, making the end product more costly than the alternatives. It's also much harder work for farmers as weedkillers, growth regulating and industrial-style fertilisers aren't used. The city government is to offer support measures for those wishing to take up land leases, including vital assistance with the sale of their organically grown produce. There's to be no minimum lease fees, and City Hall envisages selling the produce to Prague schools.
Each field will be no larger than five hectares, and all will be divided by means of grass borders, hedges and fruit or deciduous trees. Leaseholders will be expected to produce crops known to increase diversity, and natural insecticides and fungicides will be able to be used whilst the chemical versions will be banned. Each field will need to have either a crop rotation plan or a variety of crops planted at any one time. The use of perennial clover will improve the soil's fertility, and certain intermediate crops known for their water-retention and sun-deflecting qualities should also be used.