Tips for newly-arrived expats on dealing with Japan's healthcare system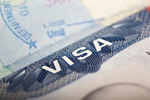 For expats who've landed their dream job in Japan, one essential during the move is signing up with its national health insurance system.
Japan is the dream destination for many would-be expats who've grown up reading about and seeing movies depicting ninjas, samurais, geisha and other exotic aspects of this fascinatingly historic land. However, even although the past is always present in modern-day Japan, newly-arrived Westerners have to deal with Japanese bureaucracy, like it or not.
Japan's compulsory national health insurance system is one aspect of modern Japanese life which is welcome both for its competence and its reasonable cost. The system gives expat access to public healthcare, with private treatment an add-on to the structure. Expats teaching in private schools, working in medium to large sized companies and those employed by local governments will need Employees' Health Insurance, with the self-employed and unemployed covered by Japan's National Health Insurance scheme.
Japanese healthcare is famed for its high standard in both its public and private sectors, with expats needing to register with one of the two options even if they already have valid private insurance. Coverage varies between the two options, but averages suggest personal contributions to healthcare costs run between 10 to 30 per cent of the total cost of treatment. Medical fees are regulated by the government, thus ruling out overcharging for expats.
Newly-arrived expats who're either self-employed or unemployed need to register with the local municipality but, as fluent English isn't common, a translator might be needed. Also needed are your passport and your card of residence as well as the ID card which covers social security, and your health insurance card covering one year will be sent to you by post, with subsequent one-year validity cards also sent by post.
If you've decided to purchase private healthcare insurance, you should be aware that many Japanese private hospitals insist on upfront payments for treatment as they don't accept international health cover. Also, if you find you're in need of emergency room treatment, you'll need around $100 in your wallet for your upfront payment. Whatever payment preference you've decided on, you'll be more than pleased with the quality of the healthcare provided.