France News - Emigrate UK Page 2
This is the category page for all France news here on emigrate.co.uk, where you can view all the France emigration news.
Pros and cons of buying your very own French castle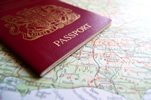 If you're dreaming about buying a dilapidated castle in France, checking what you're letting yourself in for is advised! Brick for brick, castles in France cost less than a three-bedroomed house in, say, Luxembourg, and are far more charming and historic. Leaving aside little details such as the cost of central heating, it's quite...
Abandoned villages for sale now trending for expat adventurers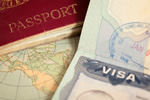 Which is the best European country in which to buy an entire abandoned village to renovate? Whichever European country came up first with the unique idea to sell off entire, abandoned villages as well as individual properties for total renovation, it started a trend now spreading all over Europe's rural regions. Rural depopulation had...
Advice for Brit expat drivers during the Brexit transition period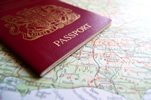 For established British expats and would-be new arrivals, the Brexit effect on driving in the EU needs to be understood. Firstly, almost everyone now knows that, until December 31 this year, everything as regards freedom of movement, healthcare and so on is still mostly set in tablets of stone. After that, it's anyone's guess what the...
Buying a French ruin and making it home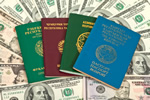 If you're planning to relocate to France in a hurry, you've two choices – buy a new property or live in a camper van until you've renovated your very own dream villa. Falling in love with a French ruin is commonplace amongst British would-be expat retirees who've had DIY experience in the home country. However, finding a...
Is support available for expats caring for family members in France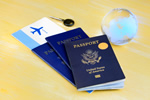 One dilemma which can cause consternation amongst family members who've emigrated to France is that of caring for an elderly parent or relative who's no longer able to manage on his or her own. Emigrating for whatever reason often means leaving older relatives who're able to take care of themselves for the foreseeable future, but...
It's not yet too late to make France your longtime home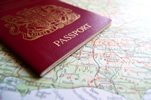 Now that some version of Brexit seems to be inevitable, waiting to start a new life in France may well be impossible for many would-be expats. Even although last week's election is a done deal, ensuring that Brexit in one form or another is now inevitable, those looking forward to a comfortable retirement in their favourite French...
Will Brexit change the French attitude towards Brit expats?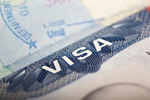 Moving to France or any other unfamiliar country is a massive lifestyle change. For decades, France has been a major destination for Britons looking to start a new life, whether with a new job, a relocation, a start-up or in retirement. The closeness of the home country is a major draw, especially if you've a network of close friends...
What do British expats regret about their move to France?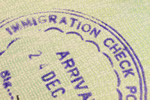 British expats in France tell of their biggect regrets concerning the move. It's a fact that very few Britons who've decided to make the move to France have any regrets as regards their new lifestyles, but some wish they'd done things differently at the start of their adventure. 'If only' is a common phrase used by Brit expats...
France still draws British expats in spite of Brexit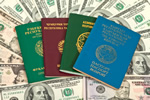 Although less Brits are now moving to France, with many waiting to see how Brexit pans out, our nearest neighbour is still a popular destination, especially for retirees. Although a proportion of Britons who head for a hopefully permanent stay in France find it too much of a challenge and eventually repatriate, those who do stay...
Is Limousin France's best-kept secret for retiring British expats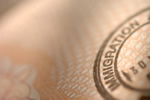 If you've been holidaying in France for years and are now approaching retirement, where's the best French region to settle down? France is crammed with attractive destinations for would-be expats with retirement in mind, but choosing the right location in which to spend the rest of your life can be a challenge. Every region has its...