France News - Emigrate UK Page 6
This is the category page for all France news here on emigrate.co.uk, where you can view all the France emigration news.
Expat apartment rentals in Paris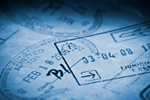 If you're one of the fortunate few who're relocating to Paris from Canary Wharf, finding accommodation may be your worst nightmare. Getting suitable accommodation in Paris at a price you can afford is often a long and complicated process, to the extent that expat arrivals are being advised to book a convenient hotel on an indefinite...
City of London expats have huge choice of new locations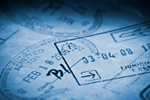 Which European capital to choose if you've no confidence in post-Brexit Britain? As Brexit creeps closer with no solution in sight, long-term professionals working in the City of London may well be considering which European capital is the best destination for their talents. The rush of financial companies to exit before Brexit is...
Survey shows France wins on expat family life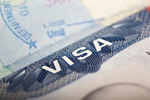 France's position in the regular expat surveys has been improving year on year, with its 2017 raking at 11th out of 31 surveyed countries the best yet. It seems the reason for the steady improvement isn't eye-watering salaries or a luxury lifestyle, it's the quality of expat life, especially when there are expat families involved....
Cultured expat retirement living at a reasonable cost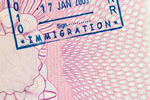 Nowadays, sun, sea and sand aren't always enough for expat retirees keen on culture, the arts and fine dining. The finer things in expat lives often can't be found in traditionally popular overseas retirement destinations, at least not at an affordable price. Fine dining, a regular parade of arts and culture events and a sophisticated...
Paris cashes in on joie de vivre to attract expat financiiers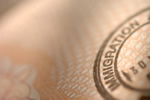 France is busily introducing pre-Brexit changes in order to attract the brightest and best expat financial talent. French PM Edouard Philippe is busily ramping up the charms of Paris in order to tempt financial professionals to cross the Channel and embrace a French lifestyle filled with joie de vivre. Given the increasing number of...
Brit expats in France demand second referendum based on Brexit deal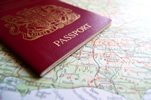 British expatriates living in France are now in favour of a second referendum as the only way to stop the Brexit debacle. Brit expats who've made their homes and started businesses in France are amongst the worst affected by the UK/EU divorce, with the majority now believing the only way out of the debacle is via a second referendum....
Brit expat pensioners in France told healthcare ceases on 29 March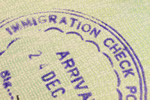 British retirees in France are horrified at an official notification telling them their right to subsidised healthcare runs out on Brexit day. Even although the British government's no-deal advice didn't mention ongoing healthcare for British retirees, elderly UK expats in France are now in a state of shock and horror after receiving...
Must-dos and must-knows for expats driving in Europe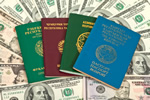 If you're intent on quitting the UK before Brexit kicks in and driving to your new country is part of the plan, make sure you're aware of the rules of the road before you leave. \r\n\r\nFor many, especially those who\'re taking their pets with them, driving to their new country of (hopefully) residence is an attractive idea, but...
Good news for UK expats living in France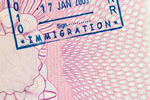 UK expats in France will welcome an initiative by the PM to facilitate their residency in the case of a no-deal Brexit. French Prime Minister Edouard Philippe has requested his cabinet to work out contingency measures for a hard Brexit including 'facilitating residency' for British expats living and working in the country. The...
Residence cards still problematic for Brit expats in France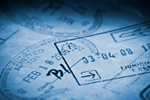 In spite of advice on how to get residence cards before next March, British expats in France are still confused by the process. Some are asking where they can get correct application forms, but the majority of French prefectures require a personal appearance with the correct paperwork. Some local authorities have online appointment...