France News - Emigrate UK Page 13
This is the category page for all France news here on emigrate.co.uk, where you can view all the France emigration news.
Brit expat boom turns sour as 33 per cent head home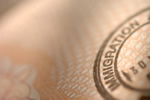 Perhaps the miserable, freezing weather last winter was responsible for the recently-reported rise in visa applications, but living the expat dream has soured for over a third of migrants. A recent survey by an immigration and relocation specialist company has revealed that 33 per cent of British migrants heading for a new life return to...
French millionaire exodus swells with two more heading to London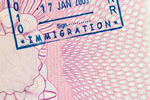 Following the rush to buy property and establish residency in a small Belgian border town by the French ultra-wealthy including actor Gerard Depardieu, two more French billionaires are heading to London. CEO of France's tech giant Dassault Systems Bernard Charles is as critical as those who've gone before him over the French...
UK the most popular EU country for migrants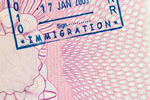 Recently released statistics show that the UK is the most popular European Union destination for migrants, with over half a million arriving during 2010. The Eurostat report will have come as no surprise to Londoners and residents in many cities and towns in the northern parts of England, as their communities have borne the brunt of...
France?s richest man moves billions to Belgium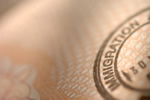 France's richest man, billionaire luxury goods mogul Bernard Arnault, has officially transferred his fortune to a Belgian investment firm set up for the purpose. One of the first of France's super-rich to buy property just over the Belgian border, Arnault had applied for his Belgian passport shortly after the Socialist Party came into...
Sarkozy latest wealthy Frenchman planning emigration to evade rich tax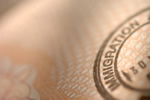 Following in the footsteps of other high profile millionaires, Nicolas Sarkozy, the former French president, has been planning to emigrate to the UK and set up a £800 million equity fund. Sarkozy and his third wife Carla Bruni-Sarkozy's plans to leave were discovered during a raid on their Paris mansion last year by fraud police...
Jarre joins list of French millionaires avoiding tax increases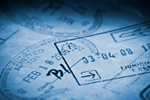 Famous French composer Jean-Michel Jarre is the latest French millionaire to flee his home country to avoid the recently announced swinging income tax increases. Even although the French government has not yet passed into law the two-year temporary 75 per cent income tax level applicable to those earning over £850,000 a year, the list of...
Expat Depardieu raves at French President over tax hikes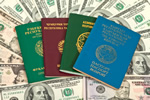 Following his sudden migration across the border to a historic Belgian customs house, movie star Gerard Depardieu is busy attacking French President Francois Hollande for his tax hikes. The huge tax increases aimed at France's wealthy citizens have resulted in the star vowing to renounce his French citizenship rather than pay 75 per cent...
Asia is the new hub for expat advancement and wealth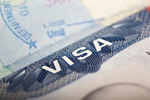 Findings from HSBC Bank's annual expat survey indicate that Asia is becoming the favourite destination for company expat workers hoping to grow their careers and their financial status. The survey also showed that nowadays Europe is considered mainly as a retirement haven in the sun, with France and Spain popular choices but India and...
French election might lead to mass UK emigration and London Property Sales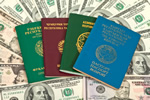 Now that the new French President Francois Hollande has pledged to increase taxes in France, the property market in London may see an influx of French nationals seeking to rent or buy. London, which already has a significant French expatriate population, is expected to receive those fleeing Mr Hollande's election promise to raise the...
French emigrants courted in presidential campaign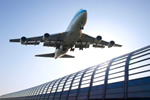 As reported by Bloomberg, politicians competing in the 2012 presidential election are paying more attention than ever to the growing number of French citizens who have emigrated overseas. On March 15, the campaign office of France's President Nicolas Sarkozy rushed out a short video message to French voters living overseas, seeking to...