City or country is the choice for Brit expats heading to France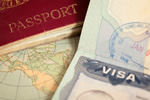 If you've had enough of Brexit, the pandemic and the prospect of hard economic times ahead, starting a new life in France might be the answer.
For those would-be British expats who're in a hurry to start their new lives, France has always been an attractive option as it's literally on the doorstep and offers a certain familiarity as a result. Learning basic French at school in the UK also helps, although new arrivals soon realise the day-to-day language is very different! Getting settled as an expat is far easier if the new home is rented, but Brits need to know the plusses and minuses of being a tenant.
Choosing exactly where to settle is another step which needs to be taken slowly and carefully. Paris is top of the popularity poll for younger expat professionals, but rents in this magic city are sky-high at worst and unaffordable at best. Some 20 per cent of its residents are foreign-born, making it truly multicultural. The downside is that it's France's most expensive city, even in its generally attractive suburban districts.
For those who simply can't afford to rent in the capital, the southern city of Montpelier has a slower, gentler and more affordable lifestyle that's popular with British incomers to the extent that some 20 per cent of all France's resident UK expats have chosen to live there. Nice's warm, sunny climate and stunning scenery has attracted a good number of UK retirees drawn to its slow pace of life. Rents are higher than in Montpelier, but one-bedroomed apartments can still be had for around €750 monthly.
It's possible that, once the pandemic has moved on, its economic effect may well force landlords to reduce rentals in order to keep up occupation levels. For those attracted to northern France, the rural villages of the Dordogne are set in picturesque rural countryside and are home to British retirees in love with the local cuisine and mild weather. In general, French country life is less expensive and far more peaceful than that in the big cities.