Finance News - Emigrate UK
This is the category page for all Finance news here on emigrate.co.uk, where you can view all the Finance emigration news.
Tips for newly-arrived expats on dealing with Japan's healthcare system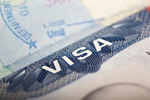 For expats who've landed their dream job in Japan, one essential during the move is signing up with its national health insurance system. Japan is the dream destination for many would-be expats who've grown up reading about and seeing movies depicting ninjas, samurais, geisha and other exotic aspects of this fascinatingly historic...
Tips for buying investment property as an expat in Dubai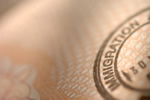 If you've no intention of ever leaving Dubai or you've some spare cash which needs investing, local property is a good deal at the present moment. Much has been written about an expat exodus from the glittering city of Dubai, but it seems some expats don't ever want to leave. Admittedly, it's a captivating city in all its glory...
Hong Kong expat financiers choosing their city over London and the UK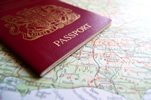 Hong Kong expat professionals as yet unimpressed by finance-based jobs in London. In spite of the UK government's offer to residents and Hong Kong-based finance professionals of settlement in the UK, few are even considering the move. In addition, recruiters in the financial sector are reporting little or no interest in relocating to...
Expats heading for Amsterdam now facing Airbnb ban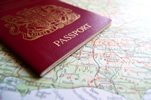 If you're a would-be expat planning a reconnaissance trip to Amsterdam or Prague, it'll cost you more than you've calculated. The popular expat destination of Amsterdam announced last week that all Airbnb short-term rental accommodation is to be banned in the city's three central districts from tomorrow. The ban doesn't affect...
Survey shows Spain still favourite for British expat retirees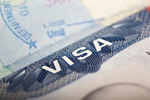 As the numbers of Brits eager to leave the UK for Spain increases, the country is now open for business. A recent article in a property advice website featured its latest survey amongst Brits desperate to exchange their frustrating lives in the UK for a new life in sunny Spain. The results were unsurprising, especially at this present...
Finding affordability as an expat in Japan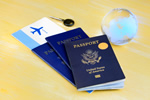 Japan is often considered to be far too expensive as an expat destination, but that's only half the truth about this unique Asian archipelago. Many expats would admit to being fascinated by Japan's natural beauty, ancient culture and diverse regions, but most are resigned to never experiencing its reality due to its reputation as...
Second passports now accessory of choice for wealthy expats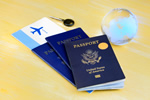 Why are second passports now the accessory of choice and how to get one. There are many motivations for acquiring a second passport, from the wish to make world travelling less stressful through getting more legal rights and avoiding issues with customs officials to taking advantage of greater freedom and lower taxes in the chosen second...
Cambodia to demand $3,000 deposit from expat arrivals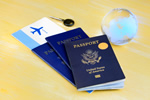 It's bad news time for expats looking to Cambodia as their new home from home. Expats in Southeast Asia who're investigating a transfer to Cambodia might well prefer to think again. The Cambodian government's shock announcement that both foreigners and locals arriving in the country will be forced to pay out a deposit of $3,000 to...
Coronavirus is killing Bali's expat aimed luxury housing market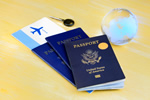 Expats are leaving Bali in droves, crashing the rental market for luxury homes. According to officials, some 75 per cent of Bali's 100,000 expatriates are either leaving or have left due to the pandemic. The popular island's tourism industry is in free fall, although prior to the coronavirus its exclusive property market was booming....
Asia now more expensive than Europe for expat professionals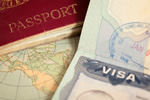 As pundits predict a world financial meltdown due to the coronavirus, are the planet's most expensive cities telling a different story? As regards unbelievably high costs of living, Asia now takes the crown away from Europe, with Hong Kong, Osaka and Singapore sharing the number one spot in a recent survey. One thing's for certain,...