China hits its expats with 45 per cent tax on overseas earnings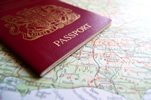 Will China's new move to tax its expats on their world earnings finally destroy what's left of Hong Kong?
Especially for expats in the financial sector, Hong Kong was a unique hub for talent, expertise and innovation in an unrivalled setting and with a spectacular history and heritage. HongKongers were justifiably proud of their home, with the majority celebrating the final break with Britain.
Looking back, 1978 was an affirmation of the former colony's unrivalled position in the world of finance, with its peoples looking forward to planning and managing its future. It's certain that a good number of the island's residents foresaw the present situation and tried their best to stop the inevitable by protest, publicity and all other possible means, but that's over now and long-stay expats as well as Hong Kong nationals are packing their bags and leaving for fresh fields and pastures new.
The sudden decision of China to begin taxing its expats on their overseas earnings came just after its controversial security law was forced on the island, giving yet another good reason for its wealthier residents to buy a golden visa and become expat citizens of another state. Mainland Chinese expats living and working overseas in diverse countries including Singapore must now declare their 2019 incomes and pay mainland Chinese taxes at a rate as high as 45 per cent. Up until now, overseas income earned by HongKongers remained untaxed, with the new law now forcing all to cough up a large amount of their incomes.
On a worldwide basis, some 60 million Chinese citizens are believed to be working overseas, with many now expecting their tax bills to soar. Between 80,000 and 150,000 mainland Chinese are living and working on the island, and the community in Macau are also to be forced to pay up. Companies may well have to shoulder much of the burden, if only to save their expat workforce from leaving. Apparently, the law has always been on the Chinese government's books, but was never activated until now. In addition to a tax on wages, it also includes incomes arising from property sales and dividend payments.
Before the law was brought in, the majority of expat Chinese in Hong Kong were expected to remain whilst foreign expats prepared to leave, but this puts a new dimension on the island as a good place to improve career prospects whilst living a comfortably upscale lifestyle. Those in the know are predicting yet another expat exodus, comprised mostly of Chinese expat professionals, and the move is expected to finally bring the curtain down on the former colony's spectacular history and heritage.