Will expats in the Czech Republic go for 3D printed homes?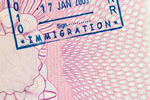 Could this unique home be the answer for environmentally-friendly, cash-strapped expats?
The Czech Republic is now well-known for its popularity amongst expat techies, to the extent that affordable accommodation in and around Prague is now in short supply. Some years ago, the concept of 3D printed homes was all the rage but now it's finally a reality, thanks to cooperation between a Czech sculptor and a forward-thinking building firm.
Construction of a prototype began last week in Ceske Budejovice under the supervision of its architect Jifi Vele. Construction time is expected to be seven times quicker than that of a traditionally built house, especially as this home can either be sited on land or floated on water. The concrete mix used is completely different from the norm, as it contains a setting accelerator as well as nano-polypropylene fibres to create a more organic design. Right now, according to online reports, it resembles a huge grey brick with glassed-over portholes and a green creeper growing on its roof, seen either nestling in an autumnal forest or floating on a large swimming pool!
Eco-friendliness comes as standard, with separate reservoirs for sewage and drinking water as well as other eco-friendly technologies and a minimal amount of construction and demolition waste. Once it's being produced in numbers, its price is expected be at least half that of a conventional home and the build itself will take seven times less than the average brick-built house. The interior measures 43 square metres and holds a bedroom, bathroom with toilet and a living room with kitchen.
For expats looking to a semi-permanent stay in the Czech Republic, it might just be the answer to an overpriced, tiny apartment in Prague, but no-one yet knows whether banks would offer mortgages on this innovative residential concept!