Canada announces route to permenent residency for graduates and skilled workers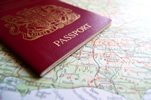 A new Canadian immigration programme announced last Tuesday aims to give certain groups of temporary foreign workers and graduates a route to permanent residency and citizenship.
The Canadian Experience Class is unlike other programmes in that it takes into account work or study experience in the country as part of the evaluation of immigration applications. It will apply to workers on temporary visas and student graduates who have professional, technical, managerial or trade work experience in Canada, and can eventually result in citizenship.
Minimum graduate qualifications and requirements for consideration include temporary residency in Canada at the time of application, at least two years of successfully completed study, a year of technical, skilled or professional work experience and basic to moderate language skills. This last will depend on the level of the applicant's occupational skills.
Temporary foreign workers wishing to apply will need to show residential status at the time of application, two years of relevant work experience and similar levels of fluency in the language as with graduate applicants. A points system will not apply to this category, with applicants being judged on a pass or fail basis.
According to Citizenship and Immigration minister Diane Finley, the new programme is aimed at making the immigration system more accessible to those whose skills are needed by the country's labour market. It's also aimed at encouraging immigration at permanent residency level in smaller or more remote centres across Canada.
The minister considers that more skilled workers would be likely to choose Canada above other migration destinations if they were aware that study or temporary work could lead to permanent residency. A free online visa elegibility assessment tool for the Canadian Experience Class programme is expected in the near future.