Canada News - Emigrate UK Page 11
This is the category page for all Canada news here on emigrate.co.uk, where you can view all the Canada emigration news.
Asia is the new hub for expat advancement and wealth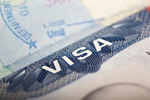 Findings from HSBC Bank's annual expat survey indicate that Asia is becoming the favourite destination for company expat workers hoping to grow their careers and their financial status. The survey also showed that nowadays Europe is considered mainly as a retirement haven in the sun, with France and Spain popular choices but India and...
Canada jobs expo tempts young Irish graduates to new life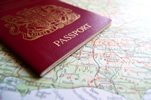 The previously successful Canada jobs fair known as the Working Abroad Expo is in town again, attracting the brightest and best with jobs in Canada, Australia and New Zealand. Now showing at the RDS in Dublin, the exposition has already attracted thousands of jobless Irish youth determined to change their lives by migration to a new land....
Newly qualified Irish nurses forced to emigrate for work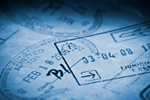 A disturbing claim by the Irish Nurses and Midwives Organisation has revealed that up to 75 per cent of the 1,500 nurses due to qualify in October will need to emigrate to find permanent jobs. INMO general secretary Liam Doran announced that a freeze on recruitment in the Irish medical sector plus curtailment of agency staff usage will...
Canadian recruitment firm targets Irish workers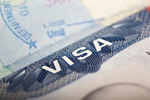 Diamond Group of Companies, a recruitment firm based in Canada, has announced it will be opening a UK and European headquarters in Dublin in order to recruit around 1,000 workers to relocate to Canada. In order to address a shortfall in the Canadian workforce it is estimated that the country will have to find 150,000 temporary workers from...
Canada introduces new visa to attract entrepreneurs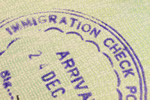 Canada's government is planning to introduce a new visa intended to attract more entrepreneurs to the country. Jason Kenney, Citizenship and Immigration Minister, said the new startup visa would link foreign brains with Canadian finance and provide a boost for the economy. Alexis Pavlich, the minister's press secretary, said Canada was...
Canadian minister questioned on cuts to refugee health care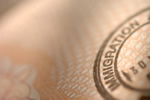 Jason Kenney, the Canadian Citizenship and Immigration Minister, has been facing questions over his decision to cut health care to refugees. At an event held by the Chamber of Commerce in Leduc, Mr Kenney was asked by Toronto family physician Dr Sheila Wijayasinghe about the reduction in health care benefits which will be permitted to...
Emigrating to Canada - jobs available for Canada immigrants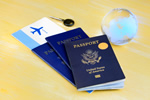 Although the unemployment statistics in Canada remain relatively unchanged at the moment, there is a suggestion that there might be a growing number of jobs for those entering the country from abroad. In the past year, around 214,000 new jobs have been created. Most of these are in the construction and manufacturing industries. According...
Canada issues record number of visas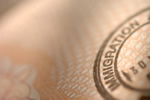 The Canadian government has announced that this year has seen a record number of visas handed out to visitors applying to enter the country. The current figure stands at 500,000 which is a significant increase on the 450,000 which had been approved at the same time in 2011. Jason Kenney, Minister for Citizenship, Immigration and...
Young Canadian workers seek global jobs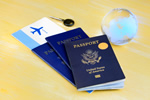 The outcome from a new study carried out by ICMA International reveals that young Canadian workers wish to work overseas and are seeking jobs offering them international career opportunities. When Canadians under age 39 seek out an employer, 168% consider global and international career opportunities as key factors. Others, 36%, consider...
Hungarian Ministry says Roma fake reasons to flee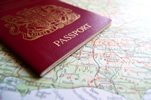 According to a Hungarian government statement, many Roma seeking asylum in Canada, who claim to be escaping political oppression, are in fact motivated by the liberal social benefits. A statement issued by the Human Resources Ministry said Hungary observes human rights and is a "democratic constitutional state". Anyone seeking...