Canada News - Emigrate UK Page 10
This is the category page for all Canada news here on emigrate.co.uk, where you can view all the Canada emigration news.
Canadian immigration authority introduces International Experience Class visa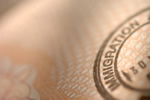 Two previous visa categories aimed at young people, the International Youth Programme and the International Exchange Programme, have been merged into the new International Experience Class (IEC). The new programme allows young people to visit Canada and support themselves by working whilst they get to grips with the country. The scheme is...
Irish Canadian Immigration Centre?s first year an unqualified success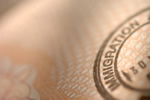 The Toronto-based Irish Canadian Immigration Centre is now a year old, and has offered assistance to with everything from visas through jobs to health advice to thousands of Irish immigrants. The dedicated outreach centre is filling a much-needed gap in the immigration process for the many thousands of Irish immigrants attracted to a new...
Canadian immigration sued by Chinese migrants over processing delays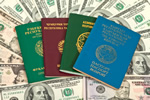 Lawyer Timothy Leahy is acting on behalf of a class action by 46 Chinese applicants under the investor immigrant programme, citing the 'warehousing' of their applications. Leahy is claiming that, between 2004 and 2008, Canada's Citizen and Immigration department accepted a huge number of applicants for its skilled worker programme,...
Immigrants up in arms over Canada residence holdups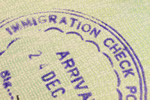 Recent immigrants who arrived in Canada up to and over two years ago are protesting against long delays in the processing of their permanent residency applications. Migrants from Morocco, France, Italy and many other countries have had their lives put on hold by delays they see as unnecessary, with many now having no option but to return...
Canada to launch new entrepreneur start up visa scheme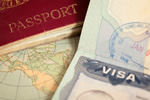 As part of its far-reaching immigration procedure shake-up, Canada has announced a new immigration visa programme aimed at start-up entrepreneurs. Citizenship, Immigration and Multiculturalism minister Jason Kenney announced yesterday that the new visa programme is expected to create new jobs and stimulate economic growth by allowing...
Canada to build new immigration system to benefit country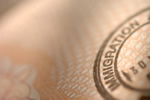 According to Canada's immigration minister Jason Kenney, the country's immigration system is to be overhauled to make it easier to attract migrants eager to contribute to its development. Admitting that the country had been closed to skilled workers for too long, Kenney announced the first in line for immigration breaks would be...
Canada pledges acceptance of 265000 immigrants in 2013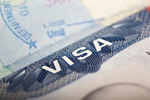 In a statement signifying the largest sustained immigration level in the history of Canada, the country's parliament has disclosed plans to admit over 250,000 permanent residents during 2013. The decision was announced by Transcend Consultants and taken from Citizenship and Immigration Canada's 2012 annual report following its recent...
British middle class brain drain as professionals head abroad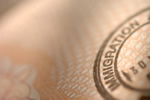 A recent report has warned that the UK is losing middle class professionals to the lure of overseas jobs and better work/life balances. Research undertaken for the Home Office has revealed that almost 50 per cent of migrants are professionals, with the size of the exodus possibly threatening Britain's supply of highly-skilled staff. A...
Middle East still a hub for ambitious young expats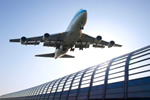 The results of the HSBC Bank's Expat Explorer Survey include indications that Middle Eastern countries still offer a solid economic outlook and the chance of career success. Although the survey's results suggest economic strain is still felt by expats everywhere, those based in the Middle East are positive about the region's...
Portuguese migrants now looking further afield than Europe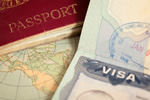 Due to the country's economic situation and high unemployment figure in 2011, 100,000 Portuguese nationals sought work elsewhere in Europe, with 2012's figures showing more distant destinations are being considered .According to Portuguese Secretary of State Jose Cesario, Portuguese nationals are continuing to leave the country at an...