Canadian universities restricted by immigration scam law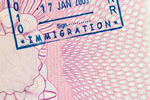 Canadian universities are being hamstrung in their attempts to provide help and advice to overseas students by a law intended to clamp down on immigration scams.
Bill C-35, at first intriguingly named the Cracking Down on Crooked Consultants Bill, was passed into law two years ago in order to ban unqualified immigration advisors from scamming would-be migrants looking for the best way to enter the country. Last May, universities were informed that the law also applies to student counsellors and advisors.
The edict disallows university staff from helping international students with their permanent residency, visa or work permit applications, leaving new arrivals to the country as well as those wishing to stay after completing their courses in limbo as how to proceed legally. According to president of the Mount St Vincent University Ramona Lumpkin, trusted on-campus advisors are now unable to tell students where to go, what to do, what requirements are needed and what guidelines must be followed.
Canadian universities are increasingly relying on international student fees to balance their books, with over 11,000 arriving in 2012 to study. Bill35 and the ongoing industrial action by foreign service workers in Canadian embassies abroad is expected to hit hard on overseas student numbers in the next university year.
A representative from Citizenship and Immigration Canada defended the new rule, adding it was necessary to protect the integrity of the immigration process as well as migrants themselves. CIC, he said, is aware that student advisors had previously played a strong role in good faith, but stressed that the law applied without exception to all Canadians.