Brazil, Canada and Australia best for positivity on immigration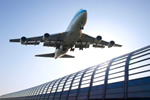 A new poll of nationals in favourite migrant destinations has revealed that Australia, Brazil and Canada have the most welcoming citizens.
The UK/Irish research company Ipsos was responsible for the survey, which found that Brazil was the most welcoming country of all, with 47 per cent of respondents saying they had a positive attitude towards arrivals from overseas. Canada and Australia came second and third, with 43 and 36 percent of citizens welcoming immigrants and, perhaps unsurprisingly, Russia was at the bottom of the list.
Other findings concluded that those nationals with higher educational qualifications were more likely to see immigration in a positive light than those whoseeducation was basic. Over 60 per cent of Canadians with higher education qualifications reported that immigration was sure to benefit Canadian society as a whole.
The present-day economic situation is affecting views on the desirability of unchecked immigration, with respondents in countries suffering high unemployment rates noted as less welcoming. In spite of the introduction of stricter immigration laws in many countries, a good number of respondents believe that tougher controls could lead to even more unemployment.
Canada is planning to increase the intake of immigrants in 2013, with several new programmes aimed at encouraging applications from skilled workers happy to take employment in more remote regions. At present, Australian immigration rules seem off-putting to many, and Brazil is an unknown quantity for the majority of Western would-be migrants.