Canada temporary foreign worker programme faces first legal challenge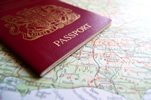 Canada's controversial Temporary Foreign Worker Programme, already unpopular with employers, is now facing a legal challenge by a Labrador businesscouple.
Introduced in its reformed version in June by Employment and Social Development Minister Jason Kenney, himself a former immigration minister, the programme includes the Labour Market Opinion clause which forces employers to have government permission to hire expat workers. Automatic fines for non- compliance of CA$100,000 and possible blacklisting have caused anger amongst company owners looking for foreign staff.
The court challenge to the new rules is being mounted by a Labrador couple, owners of several franchises, who found themselves on the government blacklist and are temporarily unable to hire foreign workers. Blacklisting means that employers cannot apply for work permits for new expat employees.
The complaint covers several accusations against the enforcement and procedures of the new programme, including lack of reasons as to why the company was blacklisted, no warning that the company name would be listed in the public domain and not giving the couple a chance to defend their case. It also states that the changes were not announced in due time to allow employers to adjust their procedures, and that the changes were not grandfathered for those who already had permissions to employ.
Concern is growing that the changes may deter would-be immigrants from using the programme, thus reducing responses to immigration's efforts to fill an ever-increasing skills shortage in the country. Many Canadian business sectors with urgent staff needs, including the television and movie industry, will be watching the process of the court challenge with interest.