Immigrant families desolate as Canada lowers dependent child age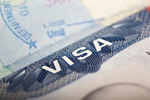 A surprise move by the Canadian immigration authority has left thousands of families with applications for dependent child visas with nowhere to turn.
From 1 August, the age at which a child becomes independent for visa purposes is now held at 18, leaving thousands of would-be migrant families unsure of how to proceed. The previous law set the age of majority to 21, as in many other Western countries, allowing parents of those under that age to apply as a family for permanent residency.
The new rule also applies to young people still living overseas who wish to join their parents already settled in Canada. In this situation, young adults must apply to enter the country based on their own merits rather than being sponsored by their parents.
According to immigration authorities, the amendment is aimed at protecting the country's youth labour force as well as harmonising regulations with Canada's new definition of the age of majority as 18-19. Experts believe that as many as 7,000 young adults will now lose the chance of emigrating along with their parents and will be forced to stay in their home countries should they not fulfill the needs of the existing economic visa programmes.
Crucially, the new definition excludes young persons who are studying full time at university and are being supported by their families. The only exceptions which will allow young adults to migrate with their families in the same application are physical disablement or mental problems which would prevent the applicant from coping alone.