Canadian immigration issues first entrepreneur start-up visas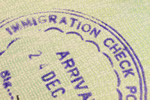 Launched last year, Canada's start-up visa aimed at entrepreneurs now has two successful applicants, both of whom are being supported by Vancouver's GrowLab Ventures.
Canadian Immigration Minister Chris Alexander, met up with business leaders last week to further promote the scheme, the first of its type in the world. He is encouraging business owners across all provinces to help identify suitable young entrepreneurs wanting to set up a start-up business in the country.
Alexander believes that encouraging innovative new talent to try its luck in Canada gives a way forward for the entrepreneurs involved and should result in economic growth and long-term prosperity for the country. Jobs can and will be created, helping the labour market, and creative business ideas will promote the country worldwide.
Foreign entrepreneurs wishing to take this rare opportunity, he explained, will need to first secure a significant investment from one of the designated 'angel' investor groups set up for the programme. Financial commitments from business incubator firms and venture capital funds are also acceptable.
Residency visas depend on language proficiency skills in English or French at benchmark 5 levels for speaking, reading writing and listening. Applicants should also have one year or more's education at a post-secondary level, and the pilot entrepreneur programme is slated to run for five full years.