Emigrating with family made easier by expansion of international schools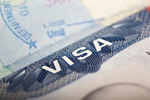 One of the most important considerations before accepting a job in a far-flung foreign country is schooling for your children.
The Middle East, along with Singapore, Malaysia, China and other Asian countries, offer tempting career opportunities for talented professionals, but can be tricky as regards the necessary amenities for your family. Education to an international level in the English language has been a problem for years, especially for those on shorter-term contracts, as children can easily fall behind their age standard in their home countries.
However, the recent increase in British schools overseas gives relief, albeit at a price, with Yangon in Burma the latest campus to be opened by the non-profit British Schools Foundation (BSF). Due to a steady flow of expats and their families looking to experience this recently opened country and its unlimited business potential, there's now a good chance that British expat children's education will be well up to standard.
Prestigious British independent schools are leading the rush to open overseas campuses all across the globe, especially in the Asian and Middle Eastern hotspots. Wellington College's Tianjin school in northeastern China even looks like a traditional English school, and will be joined by its Shanghai twin in August this year.
Upscale Repton School is now opening an overseas branch in Abu Dhabi and Harrow International School is planned for Shanghai, whilst the Dulwich College overseas extension will open this year in Singapore and Epsom College's twin is planned for Kuala Lumpur. The plus point of these schools is that a high quality English education is offered, a smart move away from Asia and the Middle East's mainly American education-based international schools.