News - Emigrate UK
This is the category page for all news here on emigrate.co.uk, where you can view all the emigration news.
Portuguese property market boosted by expat buyers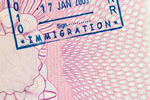 Portugal's booming real estate sales during 2017 were boosted by increased interest from foreign buyers. Portugal have been a favourite destination for expats from the UK for several decades or more, but foreign buyers from across the world boosted sales figures to an impressive high during 2017. Data compiled by real estate...
UAE expat advisory handbook aims at awareness of emirati laws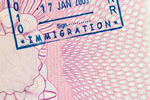 UAE authorities have issued an 'expats' charter' handbook in an effort to create awareness of local laws and cultural norms. According to a statement from the authorities, the new handbook is intended to progress human rights by means of enlightening expat workers as to the region's laws, rights and duties. Eventually, the...
How do expats maintain a sense of wellness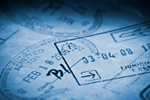 A high number of expats living overseas are there for just two reasons – increased career enhancement and a vastly increased salary. Unless it's a company reassignment with everything from accommodation to a visa taken care of, the procedure for getting set up and finding a job in a foreign land can be tedious and long-winded. For...
Vision20 30 weaning Saudi off expat labour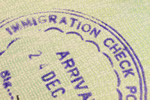 For several decades, a relocation to Saudi Arabia ha been seen as the pathway to wealth and professional success, but is this all set to change very soon? Some nine million expats are living and working in the desert kingdom, many of whom are oil and gas sector professionals who've made Saudi their permanent home. The recently-...
Shenzhen set to overtake Silicon Valley in tech innovations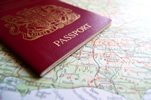 Shenzhen's rise as a new hub for innovation is now drawing increasing numbers of expat entrepreneurs from the West. Just two years ago, the Chinese city was already home to over a million foreigners, with the vast majority arriving from South Korea, Japan and India, as well as from the USA. Numbers have increased significantly from that...
Taking care of the practicalities before you retire overseas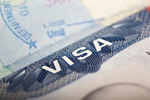 If you're looking to spend your retirement abroad, a certain amount of advance planning will make the transition far easier. Wherever you're heading, the first priority is getting the correct visa for your needs, whether your dream is lazing on a beach, volunteering or even starting a blog or online business. Right now, Britons can...
Tax breaks and added perks aim at attracting City bankers to Europe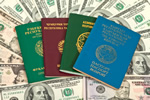 If you're a financial services professional planning to relocate to Europe either before or after Brexit, you're likely to keep more of your salary than your UK counterparts. New analysis has shown bankers and financial services professionals will benefit from certain personal tax sweeteners after their employers have relocated to new...
UK expat retirees advised to transfer personal pensions before Brexit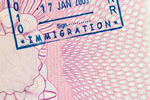 British expats overseas who've left their personal pension back in the UK are being advised to transfer it before Brexit kicks in. The advice is aimed not just at UK expats already living abroad, but also to those planning to emigrate in the near future. It's being spurred by increasing concern over the viability of company pensions...
Britain now far less popular with EU expat professionals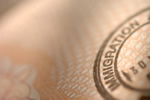 The Brexit effect has pushed the UK well down the list of the most popular destinations for expat professionals looking to relocate. For the first time, the UK is no longer in the top six best locations for talented expats looking to find jobs. According to a recent survey of over 10,000 professionals, Brexit is already damaging the...
Mexico wins out on low cost expat locations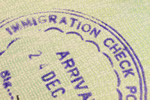 For would-be expats turning their backs on EU member states due to Brexit, Mexico may well be the answer. For many aspiring expats, including retirees and budding entrepreneurs, the cost of living is a major factor in their choice of destination. Building a new life in EU member state favourites such as Spain is now risky due to Brexit,...