UK expat in Switzerland takes citizenship due to losing UK vote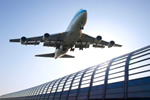 A British expat who'd lived in Switzerland for 15 years has become a Swiss citizen due to his losing the right to vote in next year's UK general election.
Robert Hopkins left his Surrey home 15 years ago to take on a job as a tutor and translator in Switzerland. He had no real intention of staying permanently in the country, and adjustment to the freezing winters, driving on the opposite side of the road and other cultural changes came slowly.
Over the ensuing years, Hopkins changed jobs, bought a flat and continued to vote in his former Surrey constituency. Time flies, and the realisation that he'd be prohibited from voting in next year's UK general election came as a shock.
Deciding to fight the issue, both for himself and for other disenfranchised Brits, he wrote to his MP hoping he would speak up against the rule in the House. Unsurprisingly, he received an acknowledgement of his letter, but nothing further.
Feeling sad but strongly about losing his vote, Hopkins began to consider Swiss citizenship as a means to be able to vote again and have his say about his country of residence. The route to becoming a Swiss citizen is complicated and involves endless paperwork and proof of character, but he passed with flying colours after finally providing three references regarding his integration into his local community.
Distancing himself from his country of birth, he admits, was a painful process made only slightly easier by its denial of his right to vote. The recent Swiss referendum, he feels, gives citizens a real right to participate in shaping the country's policy, and contrasts strongly with the downturn in British politics.