US immigration allows spouses of H-1B visa holders to work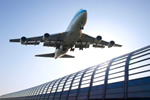 Officials within the Obama administration have put forward a proposal which would allow the spouses of expats holding H-1B visas to work in the US.
US Commerce Secretary Penny Pritzker and Homeland Security deputy secretary Alejandro Mayorkas announced that the change will apply to spouses of skilled professionals in the STEM subjects of mathematics, engineering and technology. It's expected that 97,000 people will be affected during the scheme's first year of operation and a further 30,000 during future years.
The scheme was put forward at a Washington press conference, and will be formally introduced on 5 July this year, following a public consultation. According to Pritzker, heiress to the Hyatt Hotel billions, the move will relieve the stress of waiting for a green card and the temptation of leaving the US to work for a competing company overseas.
She added that America needs highly skilled talent from across the world, saying that it makes no sense to deny and drive away those wishing to contribute to their specific employment sector. The move follows President Obama's January State of the Union address, during which he urged the administration to do more to assist entrepreneurs and SME business owners in creating new jobs in the country.