Switzerland plans cuts in social welfare for migrant EU citizens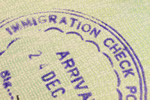 Unemployment benefit and other social welfare benefits paid to EU jobseekers as well as those from Norway, Liechtenstein and Iceland are likely to be cut, according to the Swiss government.
The move mirrors increasing concern amongst residents over increased immigration and unemployment, and will be discussed in the Swiss parliament in order to clarify the issue's complicated legalities. Swiss cantons are known to have different regulations as regards social welfare and its application to immigrants.
Swiss concerns centre on rising unemployment as seen in the recent sharp increase to 3.5 per cent, low compared to most European countries but unusually high for the wealthy nation. Immigration is blamed by many, with a referendum on the general subject of immigration due to be held in three weeks' time.
The issue compares with similar problems in several EU member states, with unemployment in Germany at an all-time high, the UK mired in controversy over an expected rush of immigrants from Bulgaria and Romania, and high levels of unemployment in Spain, Greece, Italy and France. The right to free movement for workers is being questioned both by politicians and the people all across Europe.
Think tank Open Europe's representative, Mats Perrson, admits the debate is worrying, saying that toxic situations are arising, especially in the UK. EU commissioners, however, are hitting back and accusing those who criticise freedom of movement as chauvinists, adding that it's a right for all, not a privilege for the few.