Rethinking the reasons for expat retirement in Thailand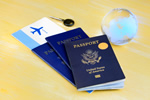 The southeast Asian country of Thailand has long been a retirement haven for older expats due to its lack of freezing weather and low cost of living, but its slightly seedy reputation is perhaps less deserved than many think.
Many single, male retirees see emigrating to Thailand as a tropical dream, and many head to Pattaya for its well-publicised creature comforts provided by youthful females happy to help in exchange for security. According to local Thai authorities, the male expat 65+ age group outnumbers Pattaya's nationals of similar ages, with more arriving every year.
It seems that retirees from the West are now flatly refusing to live out their old age in a way considered suitable by their adult children, most of whom have little involvement with their elderly parents' lives. Widowers and divorced pensioners in particular seem to have much to gain by emigrating to a country where they can find female companionship in addition to like-minded migrants with whom to socialise.
Perhaps European government should encourage their older nationals to leave, thus saving taxpayer money on their upkeep, with several European MPs already suggesting the idea and a group of Scandinavian pensioners already living it. Pattaya is now the home of a entire retirement complex put together by expats from Scandinavia, all of whom are having a great time at far less cost than in their home countries.