US approves new way for investor green cards and residency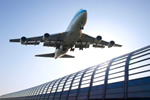 Prospective immigrants to the US with healthy bank accounts will soon be able to purchase a green card and permanent residency though an unusual form of investment.
Recently approved by the US Citizenship and Immigration Service, the new scheme will allow wealthy would-be immigrants to loan $500,000 to independent truckers wanting to upgrade their rigs to the latest, less polluting versions. The scheme is the brainchild of David Andersson, a Bellingham immigration lawyer, and Pacific Northwest Economic Region politicians.
The investment visa for wealthy foreigners and their families originally applied to those starting an enterprise creating 10 or more jobs, but was easily applied to the needs of truckers whose present vehicles didn't meet upgraded emission standards. According to Andersson, credit isn't easily obtained by owner-operators, giving a perfect storm of opportunity for immigrant investors.
Based on an economic model showing that ongoing trucking activity creates a number of jobs indirectly, the scheme is timely as new omission rules introduced recently in California are due to spread across the country. It's expected that the majority of truckers in the Northwest region will be affected sooner as many routes bringing fresh produce run from southern California.
A recent survey found that over half of all the 43,000 rigs registered in the four Northwestern states could be barred from entering the Sunshine State because of non-compliance with the new regulations. Andersson isn't confining his idea to the USA, and has already pitched it in China, with Vancouver his next destination for a presentation.