News - Emigrate UK
This is the category page for all news here on emigrate.co.uk, where you can view all the emigration news.
New Chinese law aims to destroy Hong Kong and its passionate democracy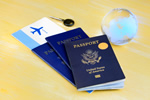 As China moves to tighten its relentless grip on Hong Kong, thousands of protestors are taking to the streets again. A shiver went through lovers of freedom of expression and autonomy when the news broke about China's latest attempt to force its authority on the former British trading settlement of Hong Kong. The massively controversial...
New expat arrivals in Oz are seeking affordable new homes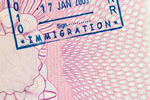 If you're dreaming of escaping to Oz, the present day property scene might persuade you to make the move. As most first world countries continue to struggle with the pandemic, Australia is easing property market restrictions and encouraging property purchase. For would-be expats dreaming of moving to Oz, the future for home buyers is...
Expats in Czech Republic now happy to continue working at home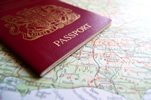 One of the most controversial aspects of the fight against the pandemic is the contrast between the office and working at home. Whilst the original lockdowns which forced millions including the country's expat community to work from home were brought in, few saw them as a preferential option, possibly mostly due to not being used to...
Is expat travel overseas dead in the water?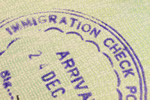 Are air travel corridors the answer for expats on the move? First introduced as a measure to transport trapped travellers and expats back to their home countries, air corridors are now being mooted as one way to keep international movement alive as well as providing struggling carriers an escape from looming bankruptcy. Whether it's the...
Getting used to a new country as an expat professional arrival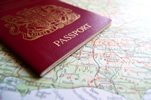 After the excitement of moving overseas and becoming an expat, most new arrivals begin to miss certain reliable aspects of their old life. Dependent on the culture of the destination country, almost all expats will feel the pangs of separation from experiences which were the norm for most of their lives to date. Perhaps the first to cause...
Teaching English in Myanmar for a unique expat experience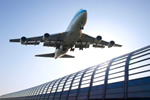 If you're looking for adventure and a totally unique expat experience, look no further than teaching in Myanmar. Held back by politics and internal strife for many years, Thailand's next door neighbour is slowly opening up to the West, especially as regards educating its children. Opportunities for expat teachers are now at a high...
Study suggests links between poor air quality and increased covid-19 infections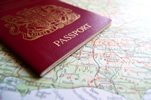 A new study is suggesting links between high air pollution and increased cases of coronavirus is scaring expats living in danger zones. The new study, recently undertaken by the World Bank Group, seems to indicate that those living in highly polluted areas are at more risk of contracting the virus. Worse still, the study raises the...
Expats confused over Thailand government's new travel insurance plan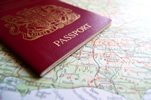 Thailand is now looking to tourists and business visitors to pay a travel insurance charge on entry. An announcement this week by Thailand's tourism authority had expats scratching their heads in confusion due to its basing of an incomer charge on the number of tourists expected this year before the coronavirus wrecked all forecasts....
Thailand to ask expats to help restore its tourism numbers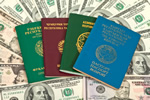 One of the major economic issues arising from the coronavirus pandemic is its effect on tourism revenue, especially in Southeast Asian countries whose GDP depends on attracting literally many millions of visitors every year. It's not just local businesses which rely on high numbers of incoming tourists to keep going, it's also the...
Retiring to Spain in spite of Brexit and the coronavirus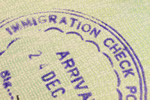 If you're still planning your retirement in Spain once the coronavirus pandemic is under control, you're choosing one of the most popular locations for expats from all over the world. It's well known that British expatriates form a huge group in the country, mostly preferring the regions along the Mediterranean coastline. It may...