European Commission hits out at risky golden visas and passports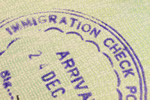 The European Commission has come out against Golden Passports, saying the programmes put the EU at risk from money laundering and organised crime.
The EU's warning is part of the executive's initial report on the multi-billion dollar industry providing 'investment migration' to ultra-wealthy would-be expat individuals eager to get second passports allowing residency and citizenship. The schemes themselves are legal, but are often run in an opaque manner which doesn't include checks on those wishing to buy visas and passports. Two specific providers, Cyprus and Malta, were directly mentioned in the EC's report, although the commission warned of the risks of all of the EU-centric schemes. A passport or residence permit issued by one EU member state gives legal access via free movement to the vast majority of the other EU states.
According to the commission, security risks include money laundering, corruption, terrorist financing and the infiltration of organised crime gangs. Bulgaria, Cyprus and Malta are the worst offenders, selling their citizenship via golden passports for investments ranging from one million to two million euros. Some 20 states, including the first three, offer golden visas at prices ranging from Croatia's 15,000 euros to over five million euros in Slovakia and Luxembourg. Bulgaria has now halted its golden visa programme, and the president of Cyprus is accusing the EU of double standards as the island applies strict criteria throughout the purchasing process.
Last October, the campaign groups Transparency International and Global Witness reported EU states had received around 25 billion euros from their selling of some 6,000 passports and around 100,000 residency permits. The commission's report accused Cyprus and Malta of skimping on checks of the origins of funds used to purchase citizenship. The two countries also circumvented European rulings requiring actual residence in EU member states before citizenship could be given.
Commissioner Vera Jourova told the media there cannot be a weak link allowing wealthy individuals to shop around for a suitable scheme, whilst Brussels has announced a team of legal experts would decide on a set of security checks to apply to all passport-for-sale programmes. The team is expected to report back to the EU commissioner by December this year. According to Jourova, it's impossible to ban the schemes, but they must be tightened up.