Brit pensions watchdog warns employers over underfunded DBPs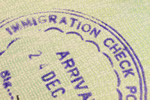 If you're relying on your workplace defined benefit pension to fund your expat retirement strategy – read on!
Britain's financial watchdog is warning companies against the deliberate underfunding of workplace pensions which could lead to savers being far short of adequate funds for their retirements. The warning came as the regulator continued a consultation on the installing of a new employers' code of practice as regards direct benefit schemes. As part of the new rules, employers able to raise the required amounts of cash will be given six years to clear all pensions at present in the red.
Many Britons planning to retire overseas are relying on their defined benefit pensions to comfortably cover their years overseas when combined with the ungenerous British state pension. Most will have been financially cautious for years in order to enjoy a cheaper, less stressful life in popular destinations along the Mediterranean coastline or in one of Europe's attractive inland expat retirement hubs. One of the major advantages of defined benefit schemes is that the guaranteed monthly income rises along with inflation, and enhanced annuity rates as well as spouse pensions have also proved popular.
However, news of employers not playing fair with the schemes has been circulating for some years, causing those locked into the schemes to have concerns over future payouts. Certain companies will need to divert cash earmarked for shareholders' dividend payments in order to play fair as recommended by the financial regulator.
Schemes due to mature within 15 to 20 years are most at risk of underfunding by employers, with their trustees urged to reduce dependency on the sponsoring employer's contribution over the remaining years. Strong scheme employers are those whose companies show good potential for growth, have spare funds to support the scheme and who are overall market leaders in their own right.