Brit expat retirees turning to Barbados as a Caribbean hideaway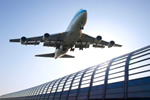 Where to go when life in the home country loses its charms?
Expat retirement is often seen as an escape from the familiar to a new life in a previously unknown retirement paradise. For many, an already-formed, supportive expat community is a must, but many such havens seem to mostly cater for expats from a single, Western country, leaving those from other lands isolated due to lack of numbers.
It could be said that American would-be expats started a trend which, over the last several decades, became an exodus mostly aimed at specific locations in South America. Ask any European would-be expat whether these countries are on the wish-list, and an embarrassed silence might well be the result. After all, no-one likes to be categorised as racist – especially against our counterparts across the pond. However, for British expats, the vast difference between the two country's state pension monthly payments means that most Brits would have a relatively hard time south of the US border.
Even a few Caribbean islands, including the Bahamas, Jamaica and Puerto Rica seem to be beyond the reach of British expats, but Barbados is one Caribbean hideaway which seems to have escaped US expat dominance, at least for the foreseeable future. The island ticks every wish list with its choice of pristine beaches, friendly locals in clean townships and dining fit for a king. More importantly, the island is also the safest in the region for the devastating hurricanes which seem to be getting worse and more frequent year on year.
For Brit expats, the fact that Barbados was once a British colony and is still part of the Commonwealth may be an added attraction as regards a sense of belonging not found in many better-known expatriate destinations. Outside its colourful capital, Bridgetown, the scene is rural, with many quaint townships peopled by friendly locals. British English is the official language, one reason why the Brit expat community is sizeable and welcoming. For those who enjoy a tipple or two, it should be remembered that Barbados is the birthplace of rum, with distilleries anywhere there's a crop of sugarcane as well as in historic abbeys. All told, for Brits who decide the Caribbean is for them, Barbados is the best of the rest.