Emergency registration service set up for Brit expats on Majorca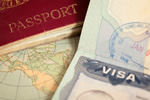 If you're in the throes of finalising your move to Spain's Balearic Islands following last week's shock election result, you'll get help to register before it's too late.
A special emergency service is being set up in Majorca by the Spanish Home Office in order to ensure all British expats including new arrivals are able to register as residents before January 31st. At present, some 25,000 Britons are living in the region, with only 15,000 registered at this time, leaving the rest in danger of losing the rights accorded to them by the Spanish government. The service is aimed exclusively at British expats, and will have three extra civil servants trained to deal exclusively with UK expatriates.
The new facility was set up in response to the authority's experience last March, just before Brexit had been expected to kick in, as a deluge of last-minute applicants resulted in total chaos. The dedicated emergency service will also help expats who've not yet replaced their British driving licenses with the Spanish equivalent, as required in Spanish law. In addition, the British Home Office is advising those registered as resident in Spain to ensure they've no outstanding debts or other payments either of taxes or property charges by January 31st.
It's not just Britons who've been resident in Spain for many years who need to ensure everything's in order before Brexit day, as the rules also apply to UK citizens who have holiday homes in which they stay for part of each year. It seems the Spanish government are doing all they can to make the transition for Britons as straightforward as possible, whether UK expats are living on the mainland or in the Balearics including Majorca.