Tips for entrepreneurial expats looking to cash in with the next big idea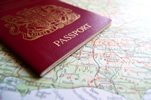 In this fast-moving world, the entrepreneurial spirit is making a strong bid to take over the traditional market for expat professionals.
For the first time in many years, becoming your own boss and developing your idea into a world-beating product or service is a reality, unimaginable for the vast majority of new talent before the age of the internet. From amazing tech developments through new ways of manufacturing and retailing to projects involving concepts unknown until recently, it's all happening outside the corporate structure which previously ruled the business world.
Searching for investment and business opportunities is now taking place online rather than behind the closed doors of established employers and manufacturers, with young entrepreneurs finding financing from previously unavailable sources in countries they'd never visited before. China is a perfect example of this trend, with tech startups arriving in high numbers to take advantage of the country's favourable investment climate. For those with less exalted ideas who're longing to start their own, possibly unglamorous but definitely viable businesses, there's a choice of countries who make it more possible than ever before.
Spain is one such and now makes starting up a business far easier than in previous decades, thus giving hope to those wanting to try a completely new beginning as an expat SME business owner. The best chance of success is to identify a gap in the market and fill it, as niche businesses are less affected by fluctuations in the economy of the chosen country. In these days of daily tech innovations, it's best to include a preferable innovative tech component, especially if you're hoping your business will open the door to Spanish permanent residency.
Online businesses are the first choice as they're low on start-up and running costs as well as more appealing to the younger generation of consumers. Predicting what's going to be the next big thing for the internet generation may be difficult, but it's guaranteed to make you rich. Another option is to structure your SME as an intermediary, thus avoiding excessive running costs requiring unrealistic profits at the start-up level.
Airbnb is the perfect example with its literally zero running costs as they're borne by either the sellers or the buyers of the service. Similarly, the huge platforms of eBay and Skyscanner are simply intermediaries and have made fortunes for their owners and investors. Whatever you come up with, it'll be hard work but well worth it in the end.