Is Spain just for disenchanted British retirees?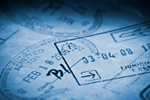 Is Spain just an escape from the UK for British retirees?
Spain's well-deserved position as the number one retirement destination for Brits sick of the weather, the politics, the cost and the general misery of life in the UK has been firmly established since the first cheap flight took off from Gatwick Airport a few decades ago. It's also a favourite holiday hub, again for Britons seeking sun and the good life for at least a few weeks every year, with annual visitors often becoming resident expats once their working life ends.
However, there's so much more to Spain than sun, sea, sand and inexpensive hooch, including a fascinatingly historic heritage, stunning architecture, unique music, great food and entertainment, as a good number of working expats are now finding out. For international business travellers it's perfectly placed, with easy access by air to North Africa, the rest of Europe and the entire Mediterranean region. Employment prospects are improving, and digital nomads are moving in. Although salaries are slightly lower than in Northern Europe, the cheaper cost of living makes up for the difference.
Finding work is relatively straightforward, even if you don't speak Spanish but have experience and qualifications in specific skills. Volunteering is now popular with younger expats, with plenty of opportunities for those happy to contribute, with conservation, ecology, work with animals, community work and social welfare programmes all popular. Spain's appeal to entrepreneurs is ramping up, due to the ease of getting legal and the country's general affordability. Start-ups are flourishing in rural regions as well as in the big cities, and working remotely is also becoming a popular way to earn the daily crust.
Valencia, Seville, Barcelona and Madrid are the major cities for expat employment, all of which have their own vibes and ways of enjoying life. Small business startups, English teaching and volunteering are the most popular activities, with Madrid having the edge as regards opportunities. Barcelona is now one of Europe's major E-commerce start-up capitals and welcomes techies eager to make their mark online. Seville attracts expatriates happy to work in the thriving tourism industry as well as TEFL-trained English teachers, and Valencia's large expat community makes new arrivals' lives easier and more settled.