Malaga is the perfect choice for would-be expats in love with life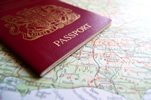 If you're still determined to emigrate to Spain before it's too late, Malaga is the perfect choice.
One of the beauties of Spain as an expat destination is that there's something for everyone as regards location. For beach-lovers there are the Costas, for those fascinated by the country's history and heritage there are the Moorish cities with their ancient remnants and for those looking for peace and quiet in their new lives there are hill villages with glorious views.
For those looking for a cultural hub, Malaga is the answer, as it was for Pablo Picasso for the first ten years of his amazing life. The popular coastal region and the city itself are home to their very own culinary cultures, enshrined everywhere from Michelin-starred restaurants through tapas bars to gastronomy from across the world. Malaga's endless beaches are backed by verdant mountain ranges holding fully-protected nature parks and a vast variety of wildlife. There are also fascinating biosphere reserves and many heritage sites as well as one showing prehistoric plants.
The region is famed for its music, with festivals held throughout the summer season in historic spaces including castles and a quarry, and art festivals are also held throughout the year, The Malaga Picasso Museum is a must-see for its examples of the master's work – whether you like it or not! Combining all the above with Spain's mostly glorious weather, even the most reluctant expatriate would have to agree that this region is one of Spain's most spectacular for those looking to start a new life in a new land.