Expat ownership of a Spanish bar isn't as easy as it seems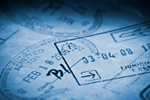 Emigrating to Spain and opening a bar might be trickier than Brit expats realise.
The dream of moving to Spain and starting a business has been the motivation for thousands of British expats, with a bar being one of the favourite choices, especially for those with experience of the hospitality trade. Wherever new, ambitious arrivals hang their hats, there's a great choice of location from beachside to back street as well as an established UK expat community eager to add yet another bar to the favourites list.
However, the process itself isn't as straightforward as it may seem at first, with plentiful pitfalls lining the road to opening night. Even taking into account Spanish bureaucracy by hiring an experienced commercial lawyer, undisclosed running costs may kill the dream within its first year or even sooner. As with any business anywhere, the effect of business practices on profits can't be stressed enough to new owners.
As well as a good commercial lawyer, an accountant specialising in hospitality businesses is essential for success in this strange land. Employing the right staff at the right salary is another essential, as are the high Spanish social security payments. SS contributions now stand at 28.3 per cent, with the employer covering the bulk of that amount. In addition, new laws cracking down on unpaid overtime now force employers to track the beginning and end of every employee's working day.
As if the above wasn't enough, local councils across Spain are now clamping down on bars with terraces, thus ensuring they comply with rules and regulations as regards chairs and tables and their encroachment onto public land. British expats determined to follow their dreams to a bar in the Costas would do well to become close friends with members of the local authority, thus ensuring their new business is in compliance with all regulations, old and new.