Brit expats in Spain furious over UK banks new overdraft charges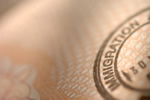 One of the most important aspects of emigration is setting up bank accounts in the new country whilst still retaining an account back home.
For British expats heading for Spain, it's the norm to keep a UK bank account as well as holding cash in a local Spanish bank, even although many Brits don't exactly trust the Spanish banking system. As a result, a new ruling by the UK's Financial Conduct Agency has caused Britons living in Spain to erupt in fury when new bank charges were brought in for those with overdrafts. The new ruling is also expected to hit British would-be expats trying to establish their residence in Spain before the end of this year, and will affect those with large authorised overdrafts the most.
According to expat-aimed online media, emigrants with a £2,000 authorised limit will see the cost of their paybacks triple to £680 from around £180. The Nationwide bank was first in line to trigger the new rules, followed fast by other British-based banks, all of which including TSB set charges as high as 39.9 per cent with the exception of Barclays with 35 per cent. Unsurprisingly, British expats already in Spain and those planning to emigrate are furious, calling the move a blatant rip-off by banks bending the rules in order to beat the industry's watchdog.
Especially hard hit will be newly-arrived expats either planning to open small businesses or those already trading, as flexible overdraft terms are normally essential at this level. One already established bar owner called the change a disgrace, especially for those who have buy-to-let investments in the home country. Others are angry because they'll be forced to rely on the basically unreliable Spanish banking facilities in order to avoid the new charges, and those who kept their UK accounts for standing orders are equally upset.