Brit and German unis join together to save EU research grants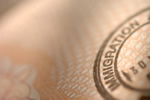 A famous UK university is working with its German equivalent to get round the Brexit effect on EU research funding.
The threat to UK universities' EU research funding caused by Brexit could recede due to a plan by two leading world universities, with academics in the UK have fearing the ending of EU research grants ever since the results of the 2016 referendum were announced. Basically, losing the generous subsidies could result in the end of important, innovative scientific and other research in the UK as well as co-operation with similar university-based programmes in EU member states. However, a top UK university and its German equivalent have now devised a scheme which should ensure the continuation of EU research funding for UK academics.
London's Imperial College, one of the top ten universities on the planet, is going into partnership with Munich's Technical University. The partnership agreement will create jointly recruited academic posts shared by both universities in the crucial sectors of bioengineering, aerospace, physics, medical science and computer science, all of which are specialties of both the participating universities. In this manner, the 'shared' British and German academics will still be eligible for the EU's research projects and their funding, no matter whether the research takes place, due to the Munich University's access to the EU funds.
Professors from many UK universities as well as leaders of other prized academic facilities have shown their concern about the loss of EU funding due to Brexit, with Imperial College and the Technical University of Munich having worked on no less than 21 shared, EU funded projects to date. In addition, 25 per cent of Imperial College's academic staff hail from EU member states, as do at least 20 per cent of its graduate students. At the same time, Imperial has also done a deal with the French National Centre for Scientific Research to co-fund a London-based math laboratory which will also permit its UK mathematicians to get access to EU funding.
At present, some 36,000 EU citizen academics are working in the UK, with a similar number of UK academics working in Europe. EU and UK students are also facing a dilemma due to Brexit, as are British universities who rely on overseas students' fees. The vaguely-worded British White Paper on Brexit suggests mobility for EU students will be facilitative, but gives no clear details as to how, simply adding that students will be able to 'benefit from world class universities'. This get-out clause also includes so-called 'cultural experiences', again with no details. Students, academics, researchers and the universities themselves need clearer answers to their questions if Britain's prime place in the academic world is to be maintained.