Expats in the Netherlands enraged by lack of action on tax break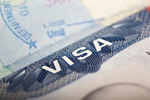 Expats working in the Netherlands are now committed to legal action after the government finally reneged on its 30 per cent tax break for incomers.
Expatriates across the country are referring to the day of judgement as Black Tuesday, venting their anger and feelings of exploitation and betrayal as they continue to raise funds for a concerted legal attack on the government. Their legally registered United Expats Foundation has already started a GoFundMe page for litigation costs, and their action plan will be subject to legal advice pertaining to both Dutch and EU law as well as framing the arguments which will be heard in court. Getting the legalities in order is essential, as the government's budget legislation on the matter must still be formally approved by the Dutch parliament.
According to long-stay expats who're to be severely affected by the three-year cut to the tax break's terms, the Netherlands has had a reputation for righteousness and fair dealing in the past, one reason why they chose the country in the first place. This, according to the 60,000 expat families who will be affected, is not what the country is meant to be. As part of the foundation's plan, legal opinions will be placed before MPs prior to debates, in the hopes they will be persuaded to act in the interest of not only the expatriate community but of the Netherlands itself. Expatriates here are highly-skilled and experienced, and are contributing strongly to the country's prosperity.
According to spokesperson for the campaign group Jessica Taylor Piotrowski, every action the group takes will conform to the highest levels of transparency, in spite of emotions running high amongst the professional expat community. Some, she said, are asking whether they're being dumped on because they're aren't allowed to vote, with others simply feeling horribly betrayed by a state they trusted and to which they've been giving their best. It's not, said Jessica, that we object to the five-year tax break rule for new incomers, it's that those already living permanently under the promise of an eight-year period are now being included as if they'd just arrived.