Several million British expats urged to Brexit-proof their finances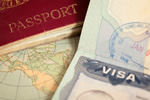 According to leading financial advice firms, all British expats should now be reviewing their financial strategies in the light of a possible no-deal Brexit.
The news that the UK Chancellor of the Exchequer is setting aside some £500 million in preparation for a no-deal Brexit is sending shivers up the spines of a good number of British expats as well as their financial advisors. The announcement indicates the British government is now willing to crash out of the EU without taking into account the chaos it will cause to businesses and investors at every level. The first effect will be a massive devaluation of sterling, making life for expats on the UK state pension even more difficult than it is at present, and unless collaboration has been established, those receiving pensions in either their offshore or British bank accounts may not be able to access their cash.
For British pensioners in receipt of private pensions and living in the EU, their pensions should still reach their UK bank accounts, but a no-deal Brexit could cause havoc as regards transfers to EU bank accounts and also increase the costs of such transfers. A relatively straightforward co-operation between EU and UK regulators could avoid this scenario, but all is silence on this issue to date. For EU citizens living in the UK, the UK government has promised the granting of temporary permission for EU-based firms to transfer pensions to those in the UK, but huge question marks apply as, should an EU firm go bust, its clients in the UK would not be protected.
Even British expat retirees who've lived and worked overseas for many years and have now decided to return home will be affected by a no-deal Brexit, as the result of the EU divorce will hit hard on the UK economy, thus affecting the sustainability and value of UK-based work-related pensions. Falling interest rates and company profits could well have negative effects on final salary schemes, causing many to simply close. It's bad news as well for defined contribution pensions as they depend on investment performance for their growth. Should the stock exchange hit a downward trend, the value of pension pots and the retirement income they can purchase will also fall. Even investments in government bonds are likely to be affected, with their value relevant to market conditions. Lastly, risk management in pension funds is via cross-border derivatives, with the future of this market yet another, highly complex, part of the Brexit negotiations.