Brit expats see glimmer of hope in massive new Brexit poll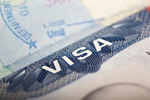 The results of a massive new Brexit poll are buoying up the hopes of British expats in the EU, but will politicians take notice?
As the Brexit nightmare grinds on and British expats living in EU member states grow ever more fearful of a no-deal exit, the results of a huge, nationwide poll are telling it like it really is. The poll, involving 20,000 respondents, is the largest since the referendum itself, and shows 54 per cent in favour of remaining in the EU as against 46 per cent still in favour of leaving. It's a significant shift in public opinion, brought on by the failure of negotiations and the dawning reality of what Brexit means for the UK's future.
Of Britain's 105 local authorities in favour of leaving the EU in 2016, all have now switched to backing Remain should a People's Vote be allowed. Areas include Birmingham, Nottingham, Swansea and Luton, all former staunch Leave supporters just over two years ago. The poll was conducted by Survation, using the same methodologies which helped correctly predict a hung parliament as the result of last year's general election, and also showed support for Leave has fallen dramatically in exactly the areas responsible for the largest Leave vote.
Increasing numbers of MPs are also changing sides as the appetite to reverse the final outlook for the UK grows, with three more Conservative lawmakers due to join the campaign for a people's vote. More than 70 major business leaders recently signed a letter calling for a second referendum, and MPs are beginning to realise the momentum for another vote is now at breaking point. The sticking point is Theresa May's unwillingness to even consider a second referendum, even while the Labour party is mulling over backing a second referendum should a call for yet another general election in the spring not succeed.
For British expats in EU, especially those who've been resident overseas for over 15 years and are subject to disenfranchisement as a result, the massive shift in public opinion gives hope that a bleak future or, worse still, a return to the UK, may be avoided. Campaigners who've dedicated themselves to reversing what was, after all, a so-called 'advisory' referendum, may well be ready to believe their efforts might succeed, and businesses are hoping the tiny light at the end of the tunnel won't be extinguished by the stubbornness of one woman and her sycophants. Theresa May or she may not, but at least she's now aware that a majority of Brits now don't want to!