Netherlands bracing for even more expats as 250 UK companies mull relocation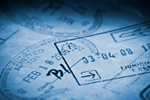 Brexit in any form is proving to be a disaster in the making for both small and large businesses in the UK, with more and more planning to leave in the very near future.
At the present time, the Dutch government is in talks with several hundred British companies regarding the possibility of relocating across the English Channel to a more favourable work environment. The major worries are about restricted or even no access to the EU's massive marketplace after Brexit becomes an unpleasant reality. During 2018, Panasonic was the first major company to announce it was leaving the EU for the Netherlands capital, Amsterdam, with Sony announcing its decision to move as well, citing Brexit as the reason.
The Netherlands Foreign Investment Agency recently confirmed it's in talks with over 250 businesses considering relocation to the country. It's the highest number ever and beats out the 150 firms which made the decision in January 2018. Another important player leaving the UK for Amsterdam is the European Medicines Agency which employs almost one thousand highly qualified professionals. In addition, a good number of financial firms are quitting the UK, taking their operations and staff to various new locations including Paris, Frankfurt, Luxembourg and Dublin. With the expected negative effects Brexit will have on all aspects of business life in the UK, it's no surprise that concerned companies are well advanced in their plans to leave the sinking ship before it finally slips beneath the waves.
How the Netherlands is going to cope with the large numbers of expat professionals in the upcoming exodus from the UK isn't yet known, but the housing market in its larger cities is already creaking under the strain of a lack of enough properties to fill the present demand by expatriate professionals. International schools are also gearing up for an influx of pupils, and property prices and rentals are soaring in the capital and other expat hubs. Even although the final Brexit outcome is still hanging by a rapidly unravelling thread, British expats' rights are now in the balance and the Netherlands is making preparations for the worst possible scenario of a no-deal exit.