British government releases financial facts of thawing expats frozen pensions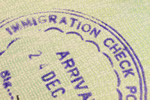 An official notice by the British government has revealed the estimated cost of thawing 500,000 British expat frozen pensions.
According to the UK's Department of Work and Pensions, the cost of uprating 500,000 expat frozen pensions by a measly 2.5 per cent for five years would cost £3 billion. In response, one 94-year old British woman who'd emigrated to Canada decades ago told the media she's lost over £50 a week due to the rule. The amount stated by the DWP represents just 0.3 per cent of its entire pensions budget.
British expatriates living in the European Economic Area (EEA), the USA, the Philippines, Israel, New Zealand, Barbados and Barbados get their state pensions uprated and, of the half a million British retirees living overseas, 84 per cent live in Canada, Australia and New Zealand, all member states of the so-called British Commonwealth of Nations. All British state pensioners living with the financial headache of frozen pensions have paid National Insurance contributions throughout their working lives, and are being refused their rights simply because they chose to move overseas. By so moving, they will have saved the UK money by not attending NHS hospitals and not receiving council tax rebates, heating allowances, social security payments and other benefits given to Brits in the home county.
Increasing numbers of British lawmakers are supporting the call for revocation of the law on frozen pensions, with several campaigns and failed court cases to date as well as continuing pressure on the government to honour promises made to British expats over several years and two election campaigns. Experts are now suggesting honouring those promises might be an opportunity to win favour and votes but this would be a hard pill to swallow for the Chancellor of the Exchequer.
Last weekend, chair of the all-party parliamentary committee on frozen pensions Sir Roger Gale told the press all British pensioners who've paid National Insurance contributions all their working lives deserve an uprated state pension independent of where they choose to spend their retirement. Gale considers the situation illogical and unfair, but a spokesperson for the DWP is using the revealed figures to smash the hopes of UK state pensioners overseas, saying the government is not prepared to act.