Fouchet ECJ case may be positively affected by Dutch nationality case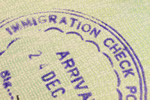 Is this the way forward for British expats desperately needing free movement?
The crowdfunder appeal by French lawyer Julian Fouchet is now closed, having reached within €1,000 of its target. The appeal was to enable the dedicated advocate to bring his case before France's State Council on behalf of British expats desperate to retain their freedom of movement post-Brexit for both personal and business reasons. Fouchet is not charging for his services, but is expected to be forced to bill his 10 British clients if the crowdfunder doesn't raise enough to cover his legal expenses in bringing the case.
His concerns are that, without a guarantee of EU citizenship, British expats in the EU would lose their 'permanent stay' statuses which would be replaced by non-EU third country residence permits. These, he says, will either only be valid for 12 months or be conditional on means, effectively ruling out British state pensioners who'd retired in Europe in good faith. The no-deal Brexit option also allows France to suspend UK expats' rights should its lawmakers consider similar rights are not being given to French expats in the UK.
A recent ruling in the European Court of Justice may give strength to Fouchet's legal argument as it touches on similar issues. The case examined a Dutch law stating those with non-EU nationalities as well as Dutch nationality may lose their rights to stay in the Netherlands should they have been out of the EU for over 10 years. The ECJ's ruling was necessary as those affected would lose their EU citizenship as a result. Both the EU and the British government have assumed EU citizenship would be lost to Britons post-Brexit, but Fouchet and other leading lawyers believe citizenship itself is a separate issue aside from its usual meaning as identifying a citizen of an EU member state.
The ECG's judgement in the Dutch case was that, unless the genuine link between the EU and the person has been durably broken, a person thus affected would have the right to have their EU citizenship restored. In other words, Britons living in EU countries who choose to be European and have a meaningful connection with their chosen country should not be stripped of their European citizenship by means of Brexit. Subsequently, even those who don't have a meaningful connection can only be stripped of their European citizenship if the effect isn't disproportionate.