Shock EU memo prevents expat reciprocal healthcare after no-deal Brexit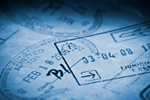 An official Brussels memo has sparked fury in expat hubs across Europe as it prohibits EU member states from agreeing to reciprocal healthcare for UK expats in the case of a no-deal Brexit.
The EU government memo leaked to the Daily Telegraph gives the worst news possible for British expats in the EU's 27 member states. The document claims Brussels is disallowing EU states from making arrangements to cover British expats healthcare entitlements should the UK crash out of Europe without a deal. At the present moment, EU citizens living and working in the UK in the event of a no-deal exit will still be allowed to access the NHS and other welfare services. Up until now, Brussels has refused to offer a similar guarantee to UK expats in Europe, but a number of member states with established long-term expat communities have made it known reciprocal healthcare will be provided.
The EU document would suggest unofficial agreements already made may need to be cancelled, as it prevents EU member states from working together to put in place healthcare strategies for expats in the post-Brexit period. At the same time, British lawmakers are working on reviving existing deals agreed with individual EU member states before new laws were introduced. The former agreements have never been terminated and still exist, with some 20 EU countries involved. Another complication is that, should member states not be able to communicate on this, other similar issues such as British workers in the EU having to still make national insurance payments in the UK in addition to those being made in their country of residence will be affected.
Advice to British lawmakers includes attempting to get an agreement with the EU to keep the present social security payment scheme until after the two-year period due to end in December 2020. However, British expats are far less likely to be concerned about social security payments than they are about being left with no access to healthcare in their countries of residence. The withdrawal of the expected status of post-Brexit expat healthcare, especially as the UK has allowed the service for EU expats, is a shock likely to cause severe stress, especially to elderly expatriates on medication for life-threatening or serious conditions such as heart problems and some forms of cancer.