Is selling their UK properties the wise choice for expats?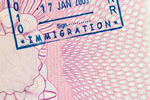 Should British expats already living overseas and those planning to relocate in the near future sell their UK properties now?
British expats living and working overseas as well as buy-to-let investors are already considering their options as regards selling up in the UK in order to avoid the projected post-Brexit property price crash. The alternative is to sit on their UK assets as part of playing the long game. Just 10 days before the UK is due to leave the EU, the position of sterling is no clearer than in the last few months, with shifts in value occurring with every parliamentary vote.
It's tough enough deciding to liquidate assets held in the UK, but for those getting ready for Brexit-induced relocation it's an even tougher decision as regards letting go of the family home. The property market is expected to react violently should a no-deal Brexit be the ultimate act of destruction of the British economy, and the 2016 referendum result showed how fast downward pressure takes hold. Last September, governor of the Bank of England Mark Carney warned of an estimated 33 per cent drop in British real estate prices as a result of Brexit, but nowadays the market is already flat.
London house prices are at a standstill, with January's year-on-year property price growth at its lowest over the past six years at just 0.1 per cent. Both categories of expats and would-be expats seem to have already missed the chance to sell at a realistic price, especially as the possibility of a soft Brexit is fading fast. The wish to sell property in order to boost capital at a time of unfavourable exchange rates is another dilemma for expats holding on the British property, especially as forecasters are as much in the dark as are the owners themselves.
Sterling is now reacting to media reports, and will be even more vulnerable as the clock ticks down to the end of this month. Being able to make a fast sale agreement on British real estate might at least mean a chance to pick up a property bargain in expats' present locations, but those in the throes of moving overseas might miss the opportunity. It should be remembered that, in the case of the small miracle of an orderly Brexit exit, the following several years of political debate as to exact terms are as likely to hit the UK property market as is a disastrous no-deal exit. For property investors, the outcome is as unpredictable as it could be, with politicians equally likely to drop the ball yet again.