Lifestyle diversification for expats after the pandemic ends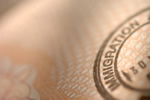 Where to go as an expat after the pandemic burns itself out?
Believe it or not, the coronavirus pandemic will, eventually, slow down and stop, although whether it will return in a milder form on an annual basis is anyone's guess. However, life for both expats and residents alike may well not be the same, at least for a while, as the virus has caused massive damage to world economies and resulted in massive job losses and financial insecurity.
Living and retiring overseas will still be popular, especially amongst those whose financial plans have taken an unwelcome hit, with lifestyle diversification the only option for many of those affected, whether it's for retirement or the result of finding a new, less financially rewarding job. Nowadays, it seems the whole world's on hold, fearing the worst but hoping for the best as well as providing temporary time out to explore online for the next move.
Obviously, hopping on a plane and visiting several interesting destinations isn't possible right now, but al least there's more time to search out online pros and cons for any number of expat locations. After the shock/horror of the past
several months and the several yet to come, restarting one's health, sense of community and resilience can often be done more easily in a totally new environment.
The three countries of Portugal, Mexico and Belize stand out from the rest for their cost, safety and security, English language and standard of healthcare, and could offer the perfect place in these trying times. Portugal's Algarve region has long been an expat favourite for its stable, sunny climate as well as its safety, excellent infrastructure and international standard healthcare options. It's cost of living is one of Europe's lowest, and English is spoken almost everywhere.
Mexico's Mazatlan isn't just reserved for USA expats, as it's now a mainstream destination for their counterparts from the UK and Europe. Its democracy is stable, property is cheap and many locals speak English, albeit with an American accent! The cost of living is a global bargain, and house prices won't break the bank.
For those yearning for the Caribbean lifestyle, Belize is the place for its sheer beauty, friendly locals and healthy living. Water sources are reliable, energy is independent and the island's low population density makes community living refreshingly comfortable for new arrivals.